Create the city of your dreams in Dragon Empire! Establish well-balanced infrastructure, and build up from rice fields and watermills to the Great Wall and an opulent palace. Your city must supply the ever-growing Empire with wealth, goods, new technologies, culture, and protection. Unlock hidden rewards by satisfying the needs of your citizens. Can you use your matching skills to earn construction materials? Design a unique city, filled with happy residents, and you will realize the dream of the Dragon Empire!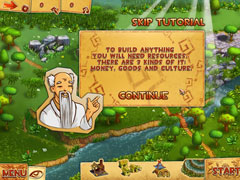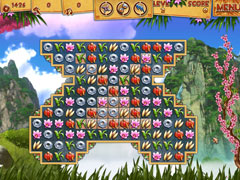 Operating System: Windows XP or better.

Processor: Pentium or better.

Processor Speed: 1GHz or better.

System RAM: 256 MB or more.

Video RAM: 32 MB or more.

Video Driver:DirectX 8 or better.

Hard Drive: 300 MB free hard drive space or more.

Resolution: 800x600 or higher.